HATFIELD MEN'S SHED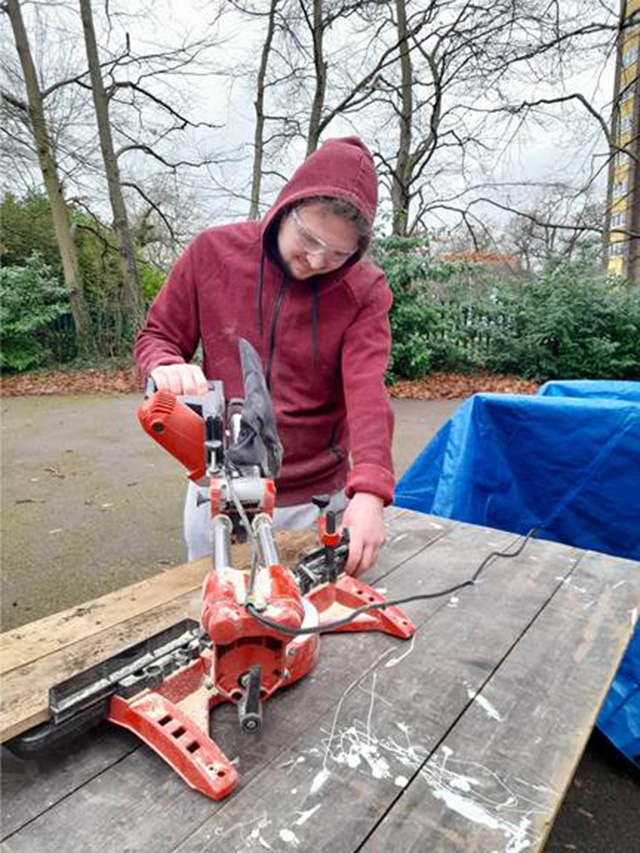 Men's Sheds are a place to pursue practical interests at leisure, to practice skills and enjoy making and mending. Sheds are whatever the members want them to be. Although labelled sheds, they often aren't sheds at all. Many Sheds get involved in community projects too – restoring village features, helping maintain parks and green spaces, and building things for schools, libraries and individuals in need.
Activities in Sheds vary greatly, but you can usually find woodworking, metalworking, repairing and restoring, electronics, model buildings or even car building in a typical Shed. Sheds typically attract older men, but many have younger members and women too.
The Hatfield Men's Shed received funding of over £700 to purchase a Mitre Saw to allow them to speed up production of planters for another local Third Sector partner Potential Kids to sell in their new Learning Garden. They recycle wood from local builders and home improvement projects as well as pallet wood from local logistics companies. They use this wood for environmental projects including building hedgehog hibernation stations for the local Hedgehog Recue Centre (Hattie's Hedgehogs), building bird boxes, and making benches and planters for gardening and hopefully soon for growing vegetables around the shed.
The funding should allow them a degree of financial self-sufficiency as well as raising money for Potential Kids.
For more information visit: https://www.facebook.com/groups/678715189210824
COUNTESS ANNE SCHOOL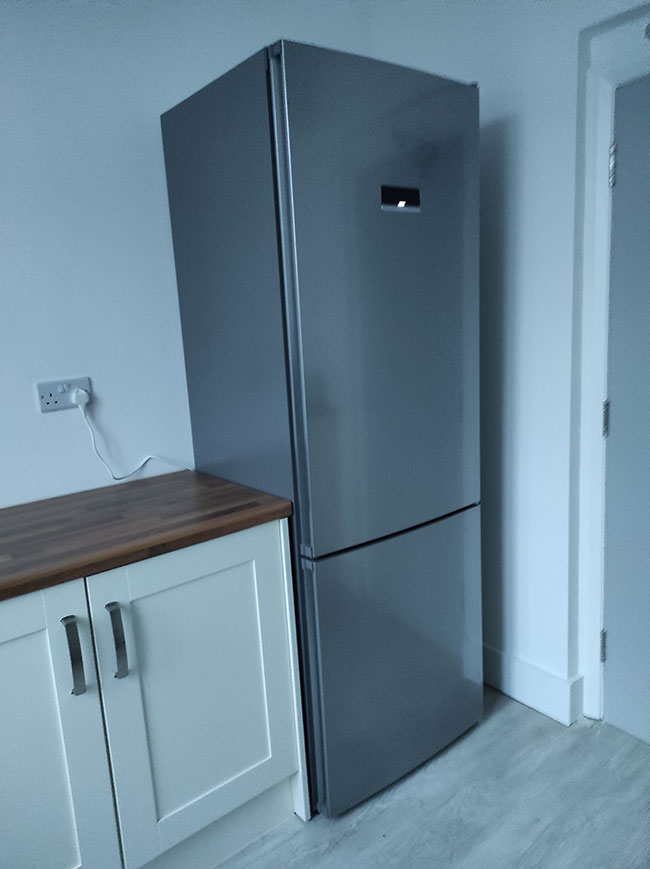 In July 2020 this Hatfield school received £850 to help with its continued development of their annex building. They had completed the refurbishment of their large first floor room and now wanted to focus on equipping a small kitchen to serve this room. The funding provided enabled them to purchase a large fridge freezer.
The main room is to be community based and is to provide multiple uses for both community and school.
One of the uses is to provide a setting where the upper junior children can provide an events afternoon for the local old age residents. This events afternoon would include hosting a boards and cards afternoon and also an 'Afternoon Tea and Flicks' event (the room is being equipped to provide cinematic events).
They believe that such events would be invaluable for both the young people and for the elderly. They have equipped the annex with a ramp and a lift to the first floor to ensure access and already have a working relationship with Acacia Mews – whom their pupils visit on a termly basis.
In addition, the room has already been used by HAFLS in the delivery of basic skill courses for adults looking to secure employment and by 'Families in Focus' in the hosting of courses for families with SEN children.
At both of the above events and when hosting the elderly the whole experience for those taking part would be made much more conducive if they could be served with refreshments – hence the need to equip a serving kitchen.
HATFIELD FOODBANK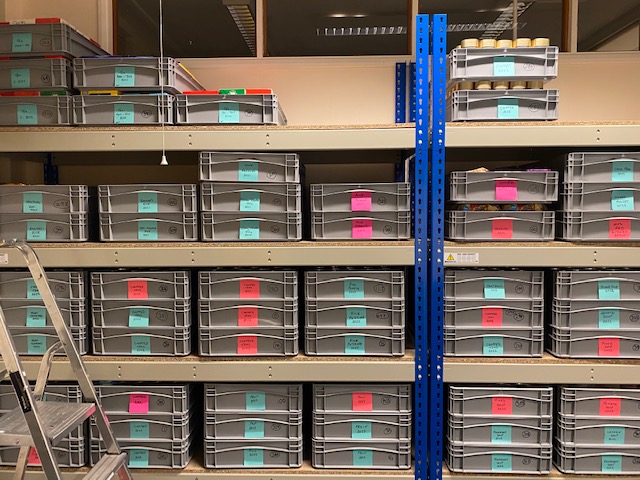 The Hatfield Foodbank which is located at Gracemead Church in Hatfield provides emergency food supplies to Hatfield residents. The foodbank doesn't think that anyone in the community should have to face going hungry. They provide three days' nutritionally balanced emergency food and support to local people who are referred to them in crisis. They are part of a nationwide network of foodbanks, supported by The Trussell Trust, working to combat poverty and hunger across the UK.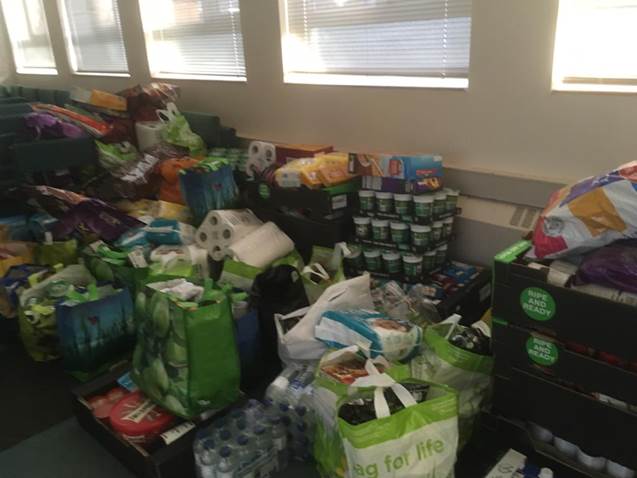 ARISE Hatfield donated £1,000 to enable them to purchase shelving and boxes to store food as their biggest logistical problem is that food isn't donated "evenly" throughout the year. In fact perhaps 70% of it comes through particularly generous at Christmas/Harvest Festival, and they then give it out through the rest of the year. With this in mind they need somewhere to store it – stocks go gradually down through the year and then the process starts again the next year! Storing it without proper shelving proved very difficult for them. They have stayed open every week during the coronavirus pandemic. So have been able to serve those struggling throughout, which is amazing.
JIMMY MAC'S ACTIVITY CENTRE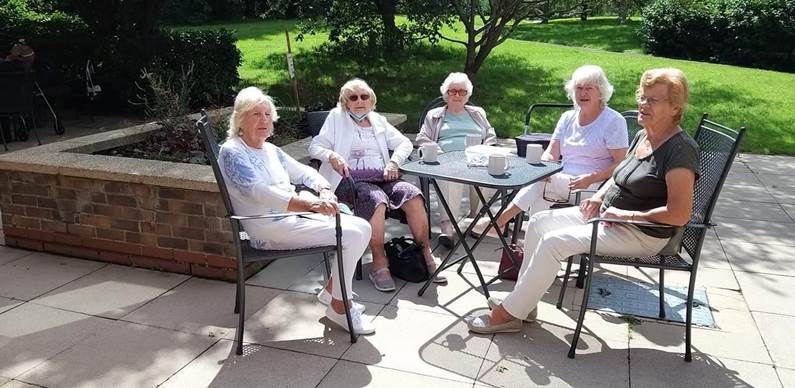 Jimmy Mac's activity centre is a locally based charity located at the Jim McDonald Centre in Hatfield supporting those who are retired over 50's or disabled. They received funding of £1,000 in 2019 which they used to purchase outdoor garden furniture so that the residents could enjoy their lovely garden throughout the year.
They are open from 9.00 to 4pm providing lunches 6 days a week in their dining room which accommodates 80 people with a changing daily menu of home cooked meals.
The Jimmy Macs Charity provides activities such as chair-based exercises, line dancing, bingo, board games, indoor bowls, dance evenings with invited musical entertainers, organised day and mystery trips to different parts of the UK as well as organised theatre trips and week-long holidays both in the UK and abroad which have included cruises.
On an average day the centre is used by approximately 40 to 50 people, there is no membership requirements to use the centre which welcomes all who match their aims. The charity believes that no one is alone with Jimmy Mac's, the purpose of Jimmy Mac's is to avoid people becoming lonely or isolated due to their retirement or disability and help people stay healthy and active; by creating a fun and safe environment that individuals come along to enjoy the activities. For more information about the charity and how to get involved visit http://www.jimmymacs.org.uk/
YOUNG LIFE INTERNATIONAL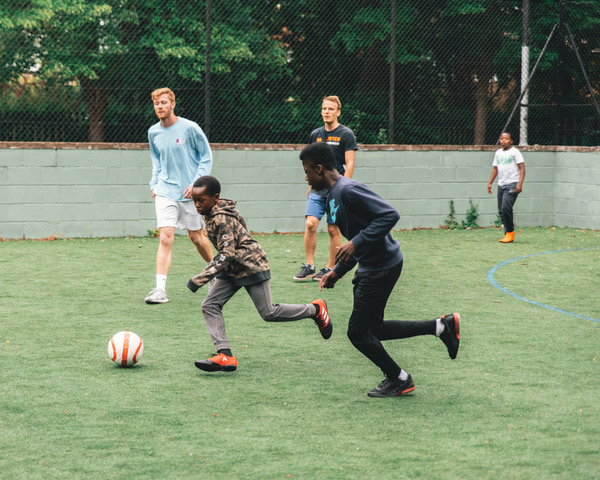 This group run weekly youth clubs for young Hatfield people aged 11-18, they hold weekly discussion groups for the young people to discuss faith and life skills. Adult mentors volunteer in the local schools to support, coach, and encourage young people. This group received £900 in 2019 for their sports engagement project which enabled them to rent an Astroturf pitch at Breaks Manor in Hatfield.
Sports is a great way to engage and invite new youth. Playing sports outside of organised clubs and school teams provides great exercise and camaraderie without the pressure of competitions AND allows every kid (despite their athletic ability) to participate in a team sport. Young people are so consumed with screen time these days that obesity, mental health struggles and disengagement from positive human interactions have become massive problems for this generation. Playing sports together will provide great chances for healthy friendships, teamwork, competition, as well as the obvious physical health benefits of staying fit. For more information on this group please visithttps://ylinternational.org/
HOWE DELL PLAYSCHEME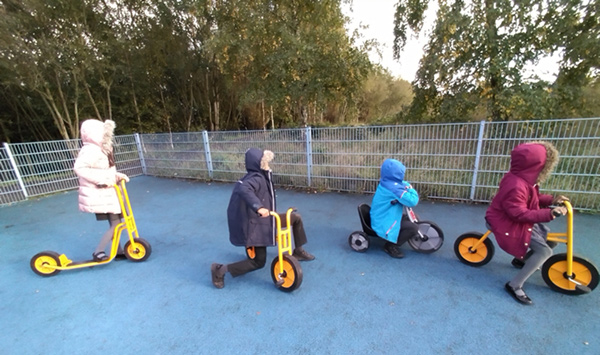 In May 2019 Howe Dell Playscheme received £1,000 to purchase scooters and bikes for their playscheme.
This group provide holiday playschemes during half terms, Easter and summer holidays and also some inset days. They also run a Breakfast and After School Club during term time. In 2019 they supported over 80 Hatfield families.
They aim to provide a safe and enjoyable environment for children whose parents/carers need to work. They offer a wide range of arts & crafts, outdoor activities, baking, messy play, board games, competitions, team challenges and quiet activities. Children also attend their sessions to help build confidence and make new friends.
The money they received enabled them to provide the children with scooters and bikes to encourage more outdoor activity. The scooters and bikes help the children to improve their balance and co-ordination and the scooters also help with both fine and gross motor skills and provide the children with the freedom and independence to develop skills in a safe environment. This will also encourage children to be more physically active and promote a healthy lifestyle. With rising obesity levels of children in schools one of their aims is to provide health and emotional wellbeing in the care that they provide. Fitness has been proven to help with mental health and the scooters have encouraged the children to spend more time outside being active. Having 3 wheeled scooters has also encouraged less confident children to 'have a go'.
SPARKS "PAY WHAT YOU CAN" COMMUNITY CAFÉ & HUB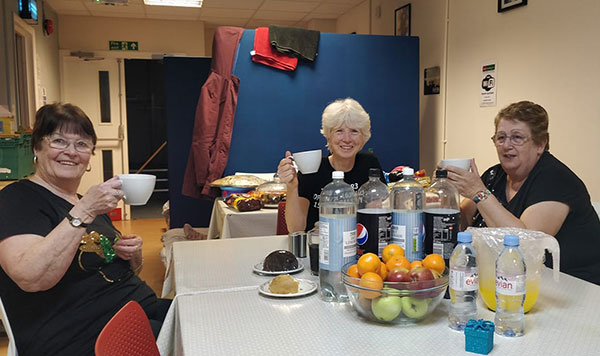 This charity received £1,000 of funding to help towards the cost of kitchen units for their new community café project. This Café is available to the whole community, the café provides food and drink for people based on their need no matter what their ability to pay and delivers a café providing food on a "Pay What You Want" basis. Much of the local community live below the poverty line, while there is also much wealth within the district and so they sincerely believe that there will be those who will pay a little more, as long as a quality product is provided, while this will help support local people who are currently homeless or trying to live on limited incomes, benefits, etc.
This project was supported by the late Mayor of Welwyn & Hatfield, Councillor Lynne Sparks and following her passing away, Resolve dedicated this café to Lynne, naming it SPARKS Community Café in her memory.
HATFIELD ARMY CADET FORCE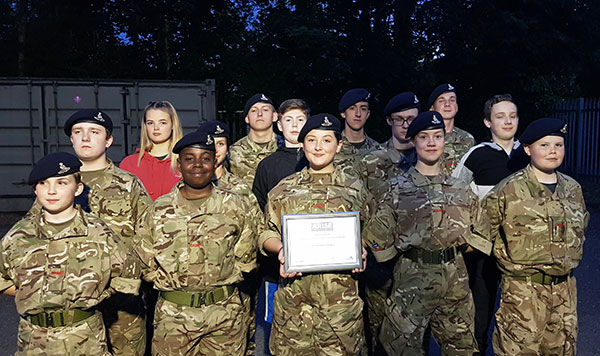 The Cadets received £1,000 which enabled them to purchase a First Aid doll, walkie talkies, hi-vis vests and a gazebo.
The new equipment will help to increase the amount of training they are able to deliver to their cadets as their numbers have vastly increased over time. The new equipment will also enable them to increase the amount of valuable training they can deliver to young people and to increase the number of public events they can attend in order to help the community and increase the scope of Hatfield Army Cadets Force.
They hope to see more cadets trained with lifesaving skills that they can then take out into the world. They have had cadets in newspapers in the past saving lives and they want to make sure that continues by delivering the most beneficial training possible. The Radios, Vests and Gazebo are all equipment that the team will be using to host and deliver more community events over a wider scale. The high vis vests are a large safety requirement for the cadets and needed to help keep them safe. The gazebo will be used as a resting point for the cadets and also as a recruitment stand. The radios are so they can keep in communication with the cadets and staff during larger scale events such as the Hatfield House Battle Proms, as communication is important to a successful event and keeping people safe our need for radios has limited what we are able to do in the community.
LEMSFORD FOOTBALL CLUB
This football club have existed since 1922 and in 2019 ARISE Hatfield were able to donate £150 to the club so that they could purchase some new equipment, the funds provided will cover the cost of training equipment cones, agility ladders and training bibs.
HERTS VISION LOSS
This group received £1,000 in 2019 to enable them to set up `Sight Life Support Group' which they estimate will support over 20 people per month. A dedicated Vision Loss Advisor will be present at the groups and affected people will be able to go through any issues that are affecting them, socialise with others and learn new things for example about specific technology that is available. They will run cooking sessions as well as employment sessions. There will be a trained counsellor present who will see people as required.
POTENTIAL KIDS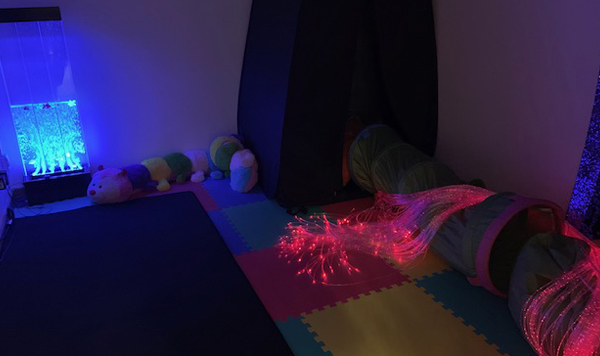 Potential Kids is a voluntary non-profit organisation based in Hatfield, aiming to help neurodiverse young people, their siblings and families by providing social/activity groups.https://www.c.potentialkids.org/
ARISE Hatfield have supported this group on several occasions and thought the idea of providing money towards sensory equipment was a fantastic idea and so provided £1000 of funding to enable them to purchase the equipment needed. The equipment will help to increase confidence and self-esteem for the children and young people by providing opportunities to learn new skills and socialise in a fun, relaxed and safe environment. Having a sensory/chill out room has many benefits and will support the young people by providing a safe and secure zone and thus creating a space to relax, reduce anxiety and have some time out.
THE HATFIELD HOUSE CHAMBER MUSIC FESTIVAL 2019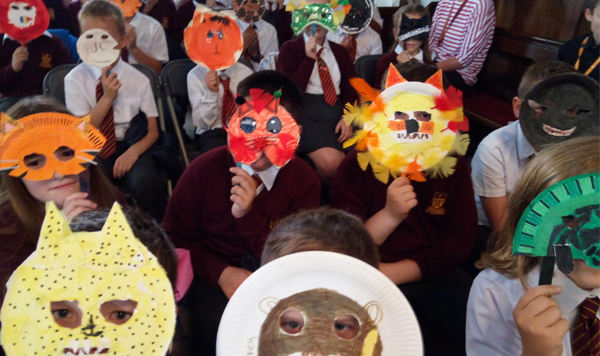 This group organised a programme of concerts, education and outreach work in the local community of Hatfield and the surrounding villages inspiring, engaging and enabling the next generation of young musicians. On 26th September they hosted three Schools' Concerts, attended by 422 primary school children from 8 different schools + 46 accompanying adults. On 28th September – 70 adults and children attended a Family Concert. On 29th September – a masterclass given by the Navarra quartet and two student quartets from the Royal Academy of Music. On 29th September – Young Musicians Platform three informal free concerts with 35-40 audience at each concert, performed by 36 students from the Mid Herts Music School (part of Hertfordshire Music Service) and Young Etheldreda's Singers – Y.E.S! The programme for the Schools' and Family Concert included music from Carnival of the Animals by Camille Saint-Saëns. In pre-concert workshops at the schools earlier in September, the children were encouraged to make animal masks and do other artwork, write poetry inspired by animals and learn something of the background to the music. This included learning about when and how Saint-Saëns had composed the pieces for Carnival and the instruments and musical techniques used to create the animal "pictures" in sound. The children also discovered that he used some French folk songs in the music as well as part of "Offenbach's "Cancan" and his own "Danse Macabre".
ARISE Hatfield provided £1,000 of funding to help towards artist fees, travel, venue hire, presenter, lighting etc
YOUNG LIFE INTERNATIONAL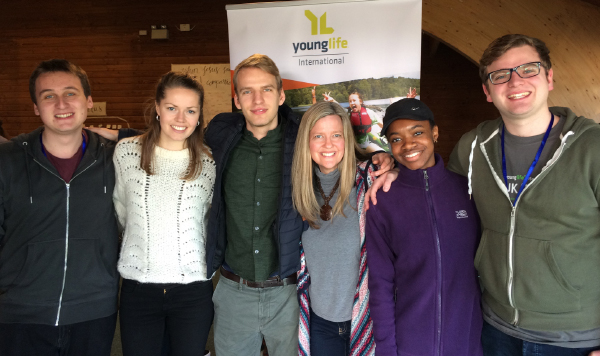 This Hatfield group work with several hundred young people at the local schools and in the community. They currently have an average of 25 young people involved each week at a Young Life event and they are consistently inviting more friends especially from Onslow St. Audreys and Bishops Hatfield schools. They asked for funding to purchase some flags as they use Gracemead House/Church for their Clubs and do not have the ability to put an outside sign on the building. The flags would help kids know where they are and would make a huge difference in creating a space inside that feels welcoming and fun and full of life.
DE HAVILLAND PRIMARY SCHOOL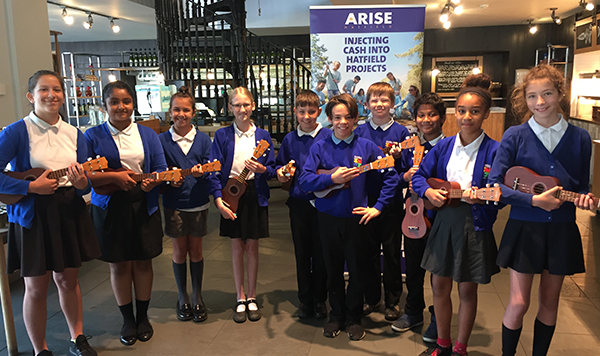 In May 2019 De Havilland Primary School received £997.50 to purchase a class set of ukuleles for teaching and learning music and school shows. Their aim was to expand the range of musical opportunities and experiences for their children and encourage a love of music and learning. In the future they are looking to include a school radio station and other musical instruments.
BIRCHWOOD METHODIST CHURCH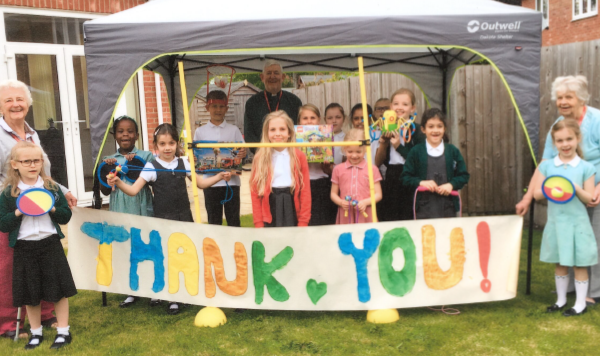 In January 2019 ARISE Hatfield gave funding of £500 to Birchwood Methodist Church for Garden boxes, gazebo, outdoor play equipment & toys for their Monday after school Club. The Monday Club offers an after school club for the age range 6-11 years. They charge 50p admission to attend the club. This is for families who have little funds to send their children to after school clubs. The aim of the club is to provide a space where children can develop social and emotional skills whilst having fun and allowing their parents to work.
COUNTESS ANNE SCHOOL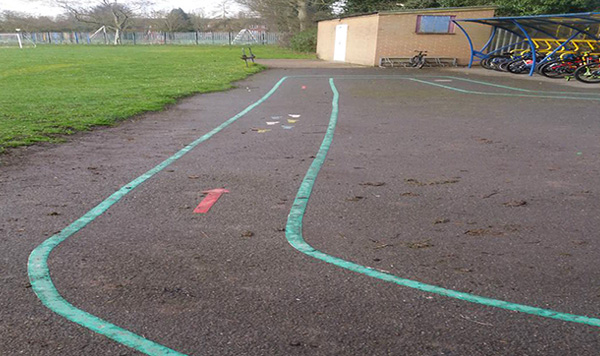 In 2018 ARISE Hatfield provided £1,000 towards the cost of painting a 1 mile running track to improve the children's fitness, social skills and well-being. The Daily Mile can increase children's health and give them the exercise they need to boost their concentration levels during lesson time.
FALCON JUDO CLUB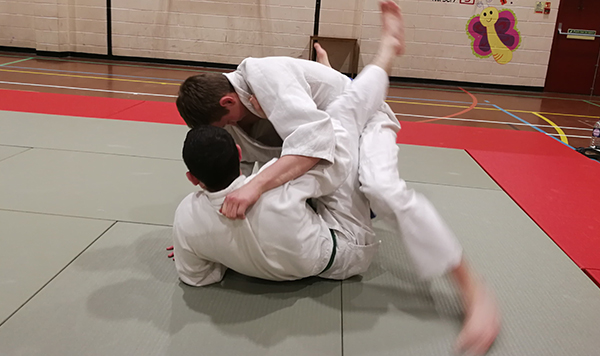 This project received £720 of ARISE Hatfield funding in 2018 for judo licences/free judo sessions, flyers, advertising, website fees and also a new safety mat. They run regular sessions at The Jim McDonald Centre, Hatfield every Saturday from 10 am to 12 pm. They are going to run another session on Fridays for children with complex special needs and aim to extend their offer to local SEN schools.
DEHAVILLAND COMMUNITY PROJECT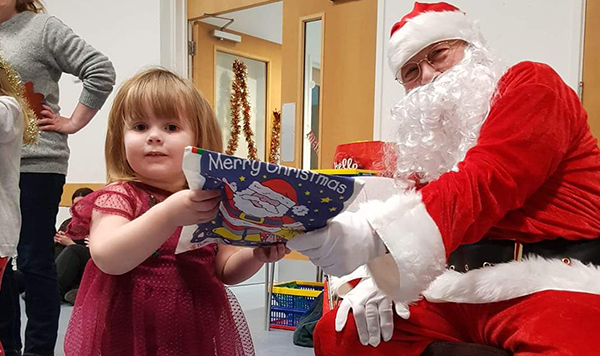 This project received £332 of ARISE Hatfield funding to cover the hall hire cost and marketing for their Christmas Fun Afternoon. This lovely event took place on the 15th December 2018 for families in Salisbury Village, Hatfield. The afternoon included a children's entertainer, balloon modeller and a visit from Father Christmas.
MUSIC24
ARISE Hatfield provided funding of £948 to Music24 to help them put on a Dementia-friendly Carol Service at St Etheldreda's Church in Hatfield. This took place on the 3rd December 2018 and was a great success. They are a group that provides community music therapy groups across Luton, Bedfordshire and Hertfordshire. Their main client groups are adults living with a learning disability, mental health diagnosis and dementia. Activities include singing, dancing, improvising using a wide range of musical instruments, song-writing and much more. Music can be used to help people express themselves in a safe way, exploring themselves as creative beings. This improves their wellbeing, reduces social isolation and supports them through tough times.
OLD HATFIELD RESIDENTS' ASSOCIATION
The Old Hatfield Residents Association (OHRA) aims to encourage community spirit and empower residents to enjoy and improve the local area in which they live.
They received ARISE Hatfield funding to purchase a watering device which can be wheeled around Old Hatfield in dry spells so that they can water the various beds, planters and baskets. Their old method involved transporting the water and a small step ladder to the site in a car. They are mostly of the older generation, and watering baskets in the street from a step ladder, which has to be moved with the water from basket to basket, was dangerous.
YOUNG LIFE INTERNATIONAL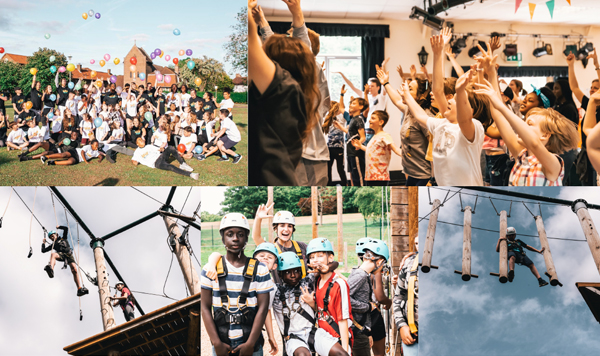 ARISE Hatfield has supported this group on several occasions and has seen their project grow over the years. This particular project was for 60 young people and leaders to attend their BASH Day Camp in May 2019 at Break's Manor Youth Centre in Hatfield. The camp ran each afternoon and included Young Life clubs, snacks, active outdoor sports and play, human football table, pedal carts, octaball, messy games, trampolining, high ropes, scavenger hunt/obstacle course and a BBQ. In the midst of all the fun was also time for small group times and chats between leader's and young people to help support them with everyday life. BASH was a new venture. The main reason they did it was to allow MORE local young people to experience the benefits of camp without going away and without the high price tag. ARISE Hatfield provided £1,000 of funding to cover the cost of the Community BBQ and Vertigo Ropes Course at Stanborough Lakes.
FUNDED BY